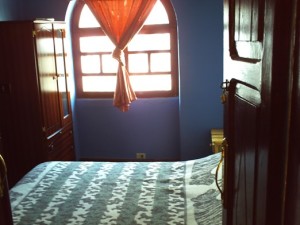 HOSTEL REVOLUTION BACKPACKERS Rates*
DOUBLE, TWIN, TRIPLE & 6 PERSON DORMS
– Shared Dorm Room $9.00
– Private Double or Twin Room $23.00
– Triple Room $23.00 (2) or $33.00 (for 3)
We Prefer PAYPALfor pre-paid bookings! There is a $1 booking fee. We only accept cash at the hostel as we have no on site credit card facility. Our email address is stay@hostelrevolutionquito.com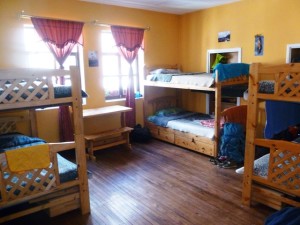 We also happily accept bookings from www.hostelworld.com. AND www.hostelbookers.com.
(We will take the 12% deposit paid off the price but please note that both the deposit and any booking fee they charge is kept as their fee and is not paid to us at the hostel.
IMPORTANT INFORMATION  — CHECK-IN TIMES Check-in and LATE ARRIVALS Hostel Check-in is from 8:00 am until 11:00 pm. We are a small hostel and do not offer 24 hour reception. If your flight is arriving after 10:00 pm you cannot make it to the hostel before we close. Please consider booking your first night in Quito at a hostel with 24 hour reception. Late arrivals will NOT be admitted.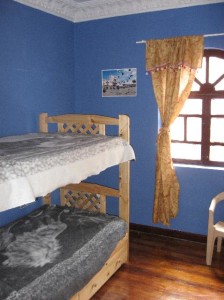 IMPORTANT INFORMATION  — CANCELLATIONS Cancellation Policy We hold reserved beds in good faith so if we have a late cancellation or if guests do not arrive we lose income for that night so please give us a full 24 hours notice if you need to cancel. – Paypal desposits direct to us. Your 50% deposit is refunded if we get 24 hours or more notice before scheduled arrival time. – Hostel World/ Hostel Bookers. As per their terms and conditions cancellations require a minimum of 24 hours notice before scheduled arrival time. Any cancellations with less than 24 hours notice will have one nights accommodation charged to your credit card.